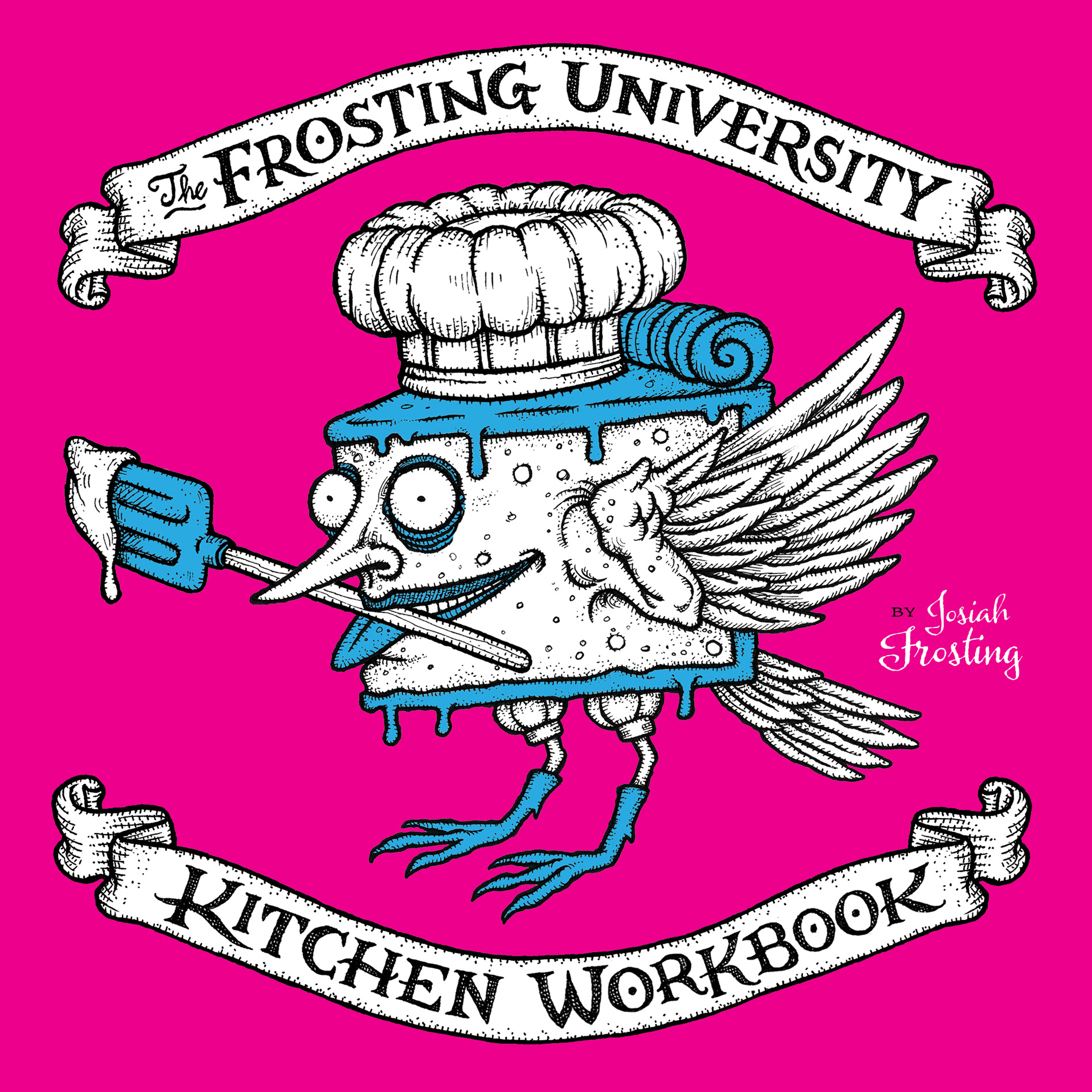 The Frosting University Kitchen Workbook by Josiah Frosting is an absurd yet uncannily serious cookbook. It contains fancy recipes presented by the eclectic faculty of Frosting University. Josiah Frosting believes that learning to be more intuitive and experimental can help anyone have fun preparing wonderful home-cooked meals any day of the week. Gluten-free, vegetarian and vegan options. Lavishly illustrated throughout!​​​​​​​
AN EXECUTIVE PIQUANT FOCUS BOOK CLUB SELECTION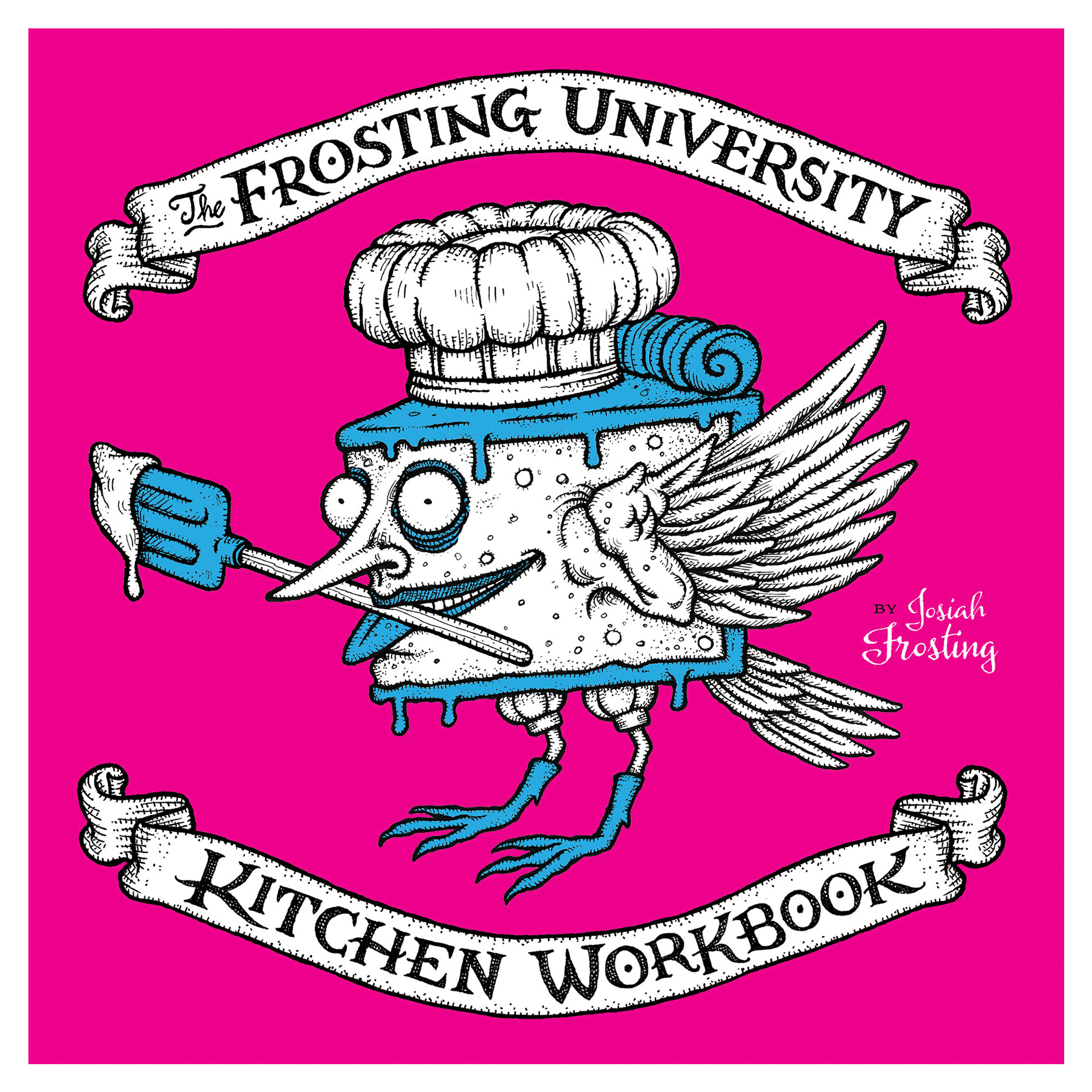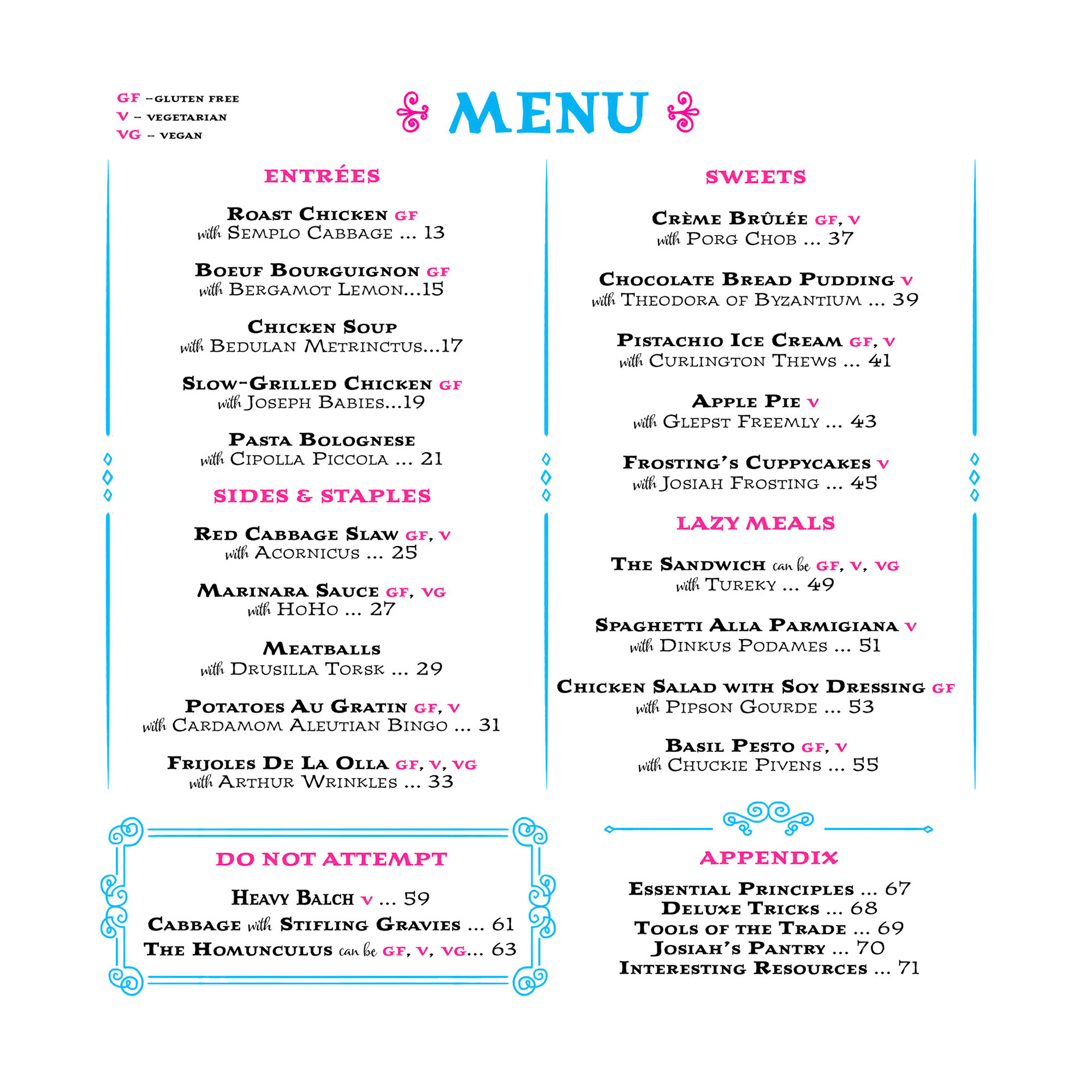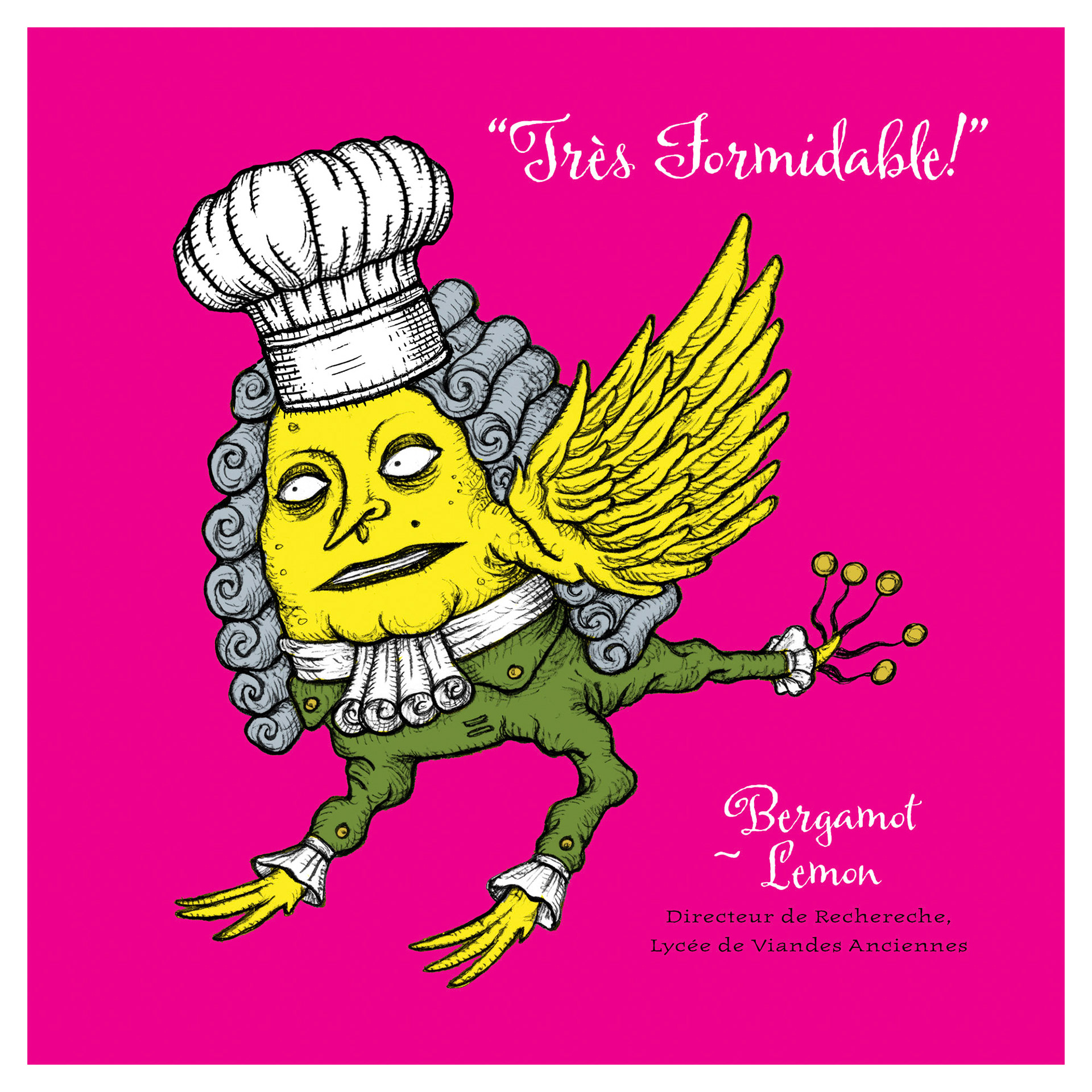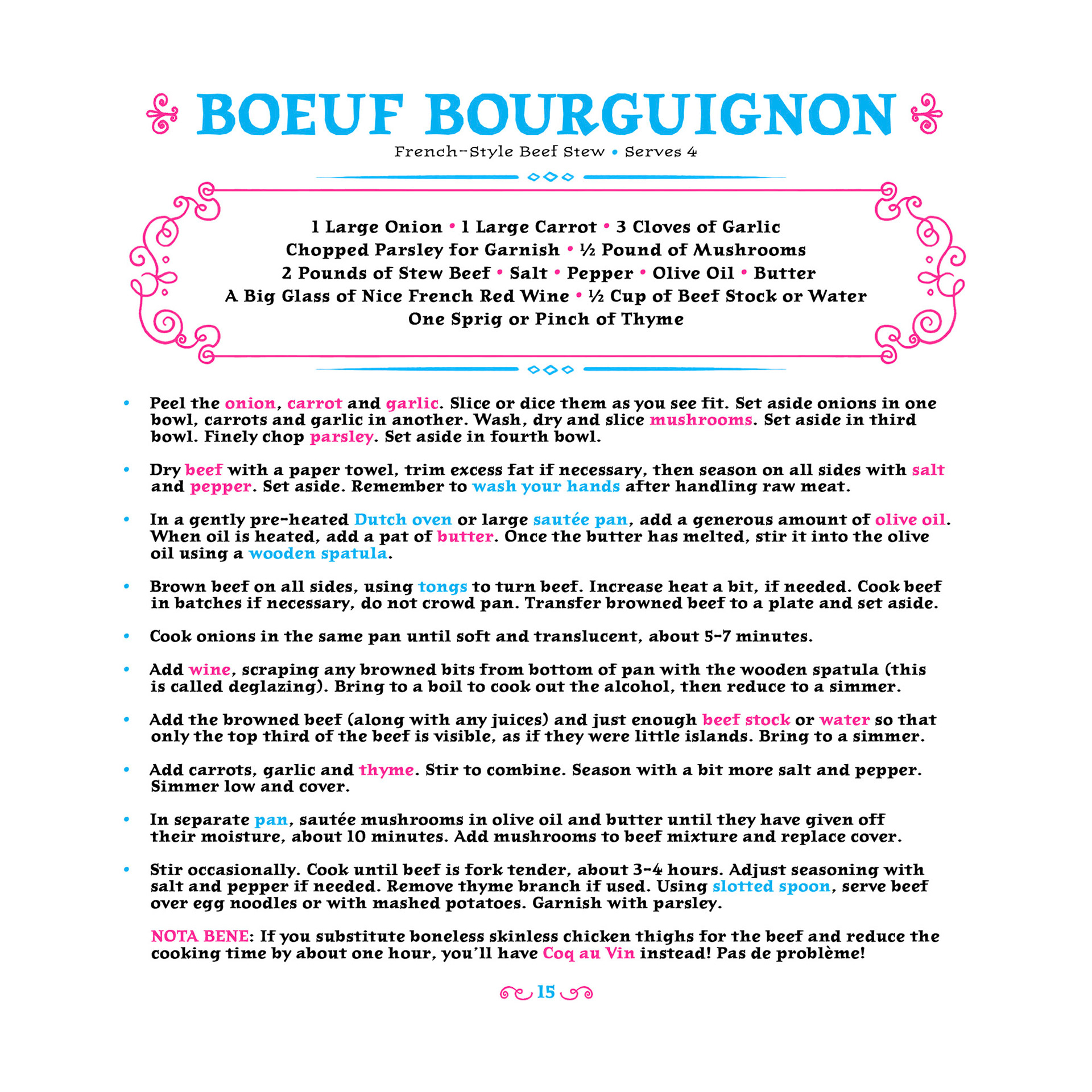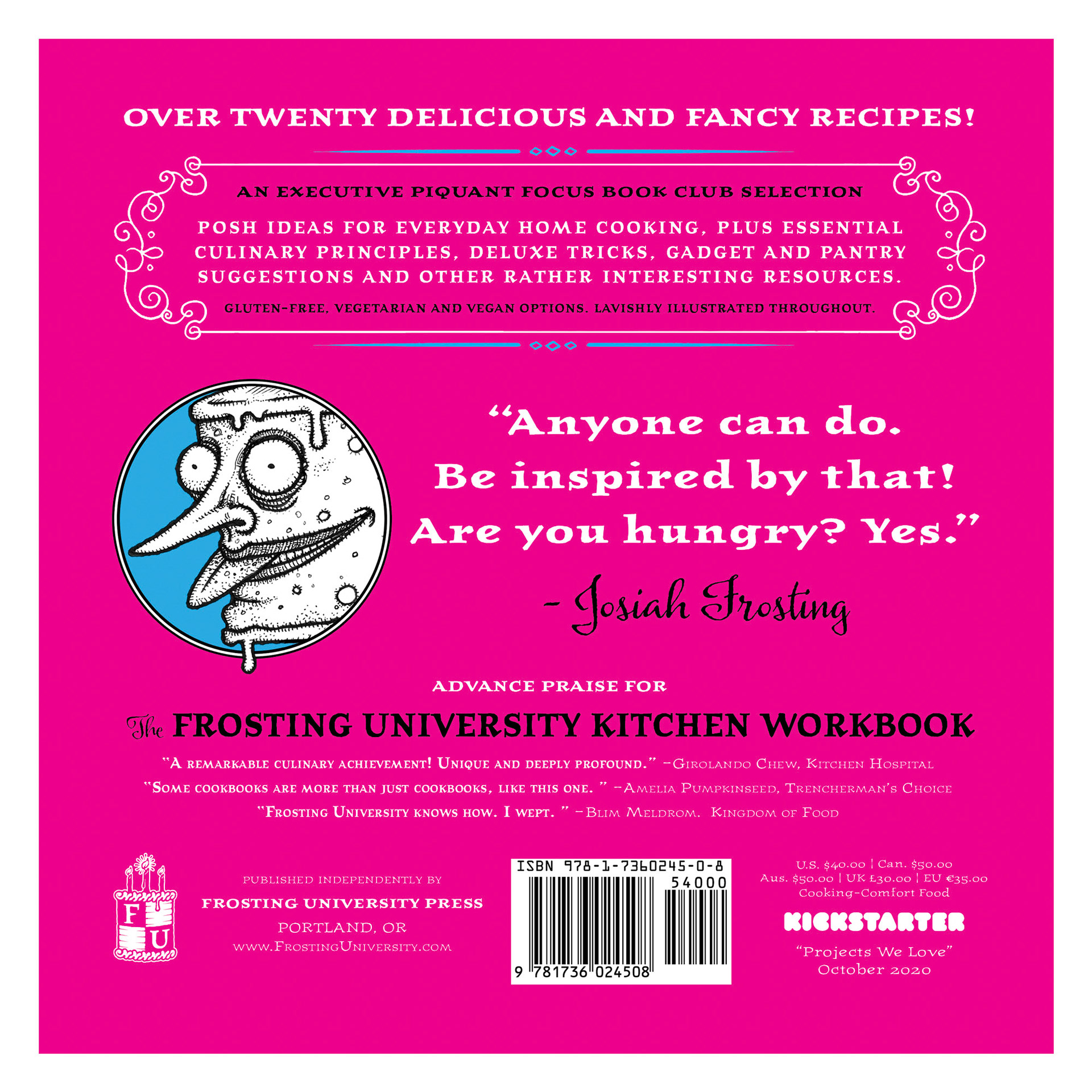 Printed in full color. 78 Pages,  8x8 inches.   
Hardcover: $40.00 ISBN 978-1-7360245-0-8 
Paperback: $24.99 ISBN: 978-1-7360245-2-2​​​​​​​